I have an issue with wanting to save everything from my kids baby/childhood, which is why I take so many pictures. I could not part with the tiny baby stuff. I just couldn't do it and I know its rediculous to have a garage full of baby clothes. At least thats what my husband tells me. I had heard of people making quilts out of their babies clothes and I thought that it was a great idea. I've never quilted and I don't have a grandma that does either. There are people on etsy that do this but I figured I'd pay more to ship the clothes and I wanted to be able to see the progress. So I went to a local quilt shop and asked if they knew anyone who did that sort of thing. They hooked me up with a lady who did a beautiful job! I really wish the pictures did them justice. I took them with my phone. Sorry. You get the idea.
Front of my older girls quilt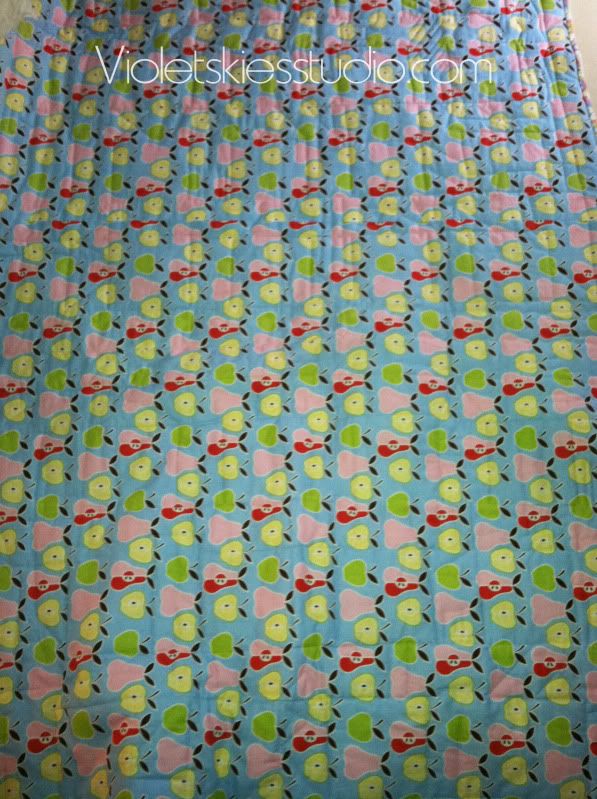 Here's the back of the first quilt
Front of my 2 year olds quilt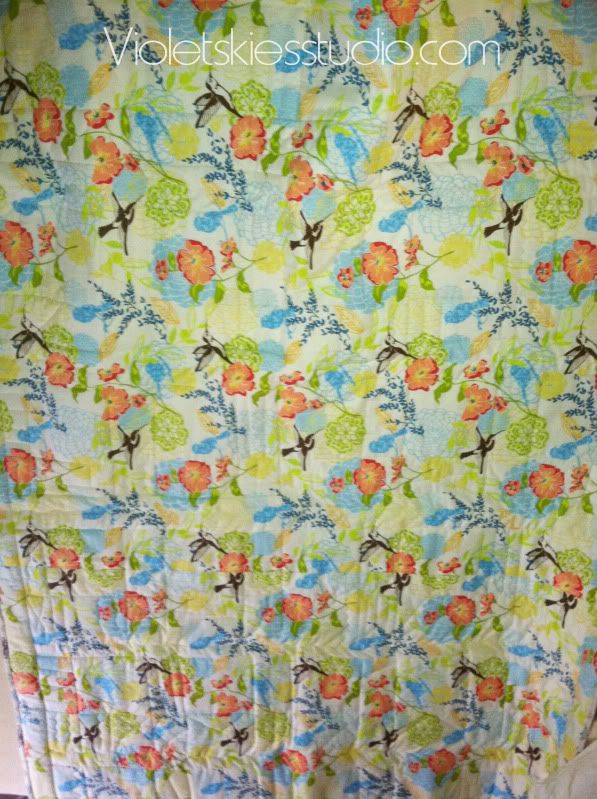 Back. I picked out the back and edging fabrics. This fabric reminded me of my grandpa.
She paid attention to details. She put "Nobody puts baby in the corner" in the corner. (Yes I love Dirty Dancing. And Patrick Swayze). There are a few pockets on them which the girls are fascinated with.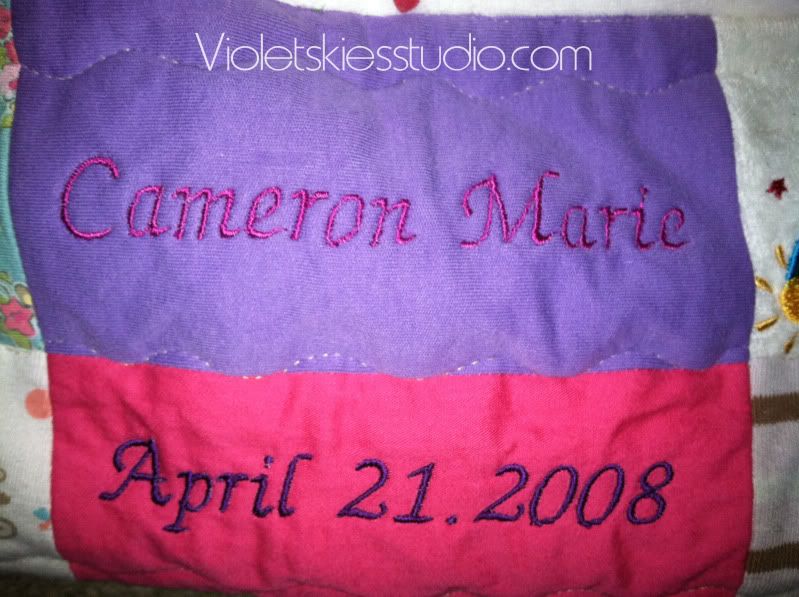 She embroidered their names and birthdays on each.
The lady who did these also does adult shirt quilts. She was working on a quilt of jerseys for a mom who's son was going to college. She had all his athletic jerseys from middle and high school. She also does them for retired military and for people's clothes when they pass away. Such a great idea to create one beautiful (and functional) sentimental item out of many. I am very happy with them! If anyone in the YUma area wants her info, message me .