So lets talk kid rooms. One of my favorite things! My daughter loves Mickey Mouse (and all his friends). I may have inadvertantly influenced her since I am a bit of a Disney fan myself.
When we moved her from her crib to her big girl room, I knew I wanted to do something Mickey-ish but it had to still be girly and it had to be done in Disney style which is NOT bedspreads and curtains with characters all over them.
I got with a friend of mine out here in Yuma,
The Mad Muralist
and started brainstorming. I used actual rooms on Disney cruises and in their hotels for inspiration. Anyway, this is what we came up with:
We have earthquakes in this corner or AZ so I never hang anything above the beds. A mural seemed like a good alternative to a headboard or wall hanging: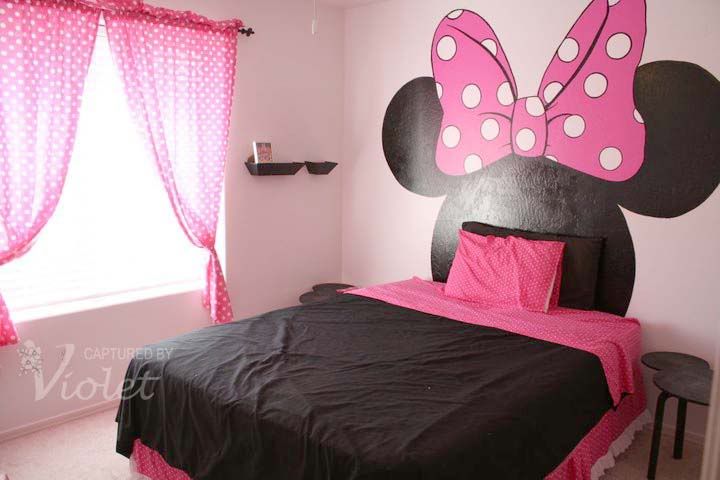 Notice the dust ruffle? My mom had the idea of adding some lace to make it look like Minnie's bloomers.
This is the Mickey Mouse Penthouse at Disneyland. I love how its almost as if the creativity is oozing off the desk and onto the wall:
So the Mad Muralist incorporated minnie into this idea and "sketched" onto the wall around the desk. I bought a rolltop desk, painted it pink, and replaced the hardware with some I found on ebay: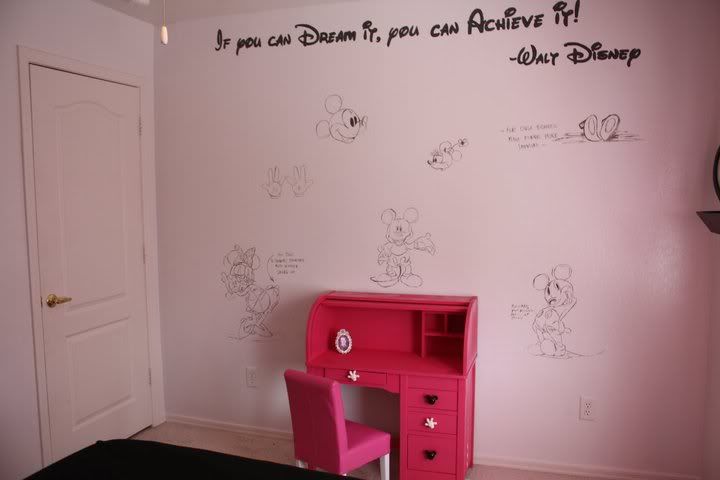 I love the little descriptions that are taken from Walt himself: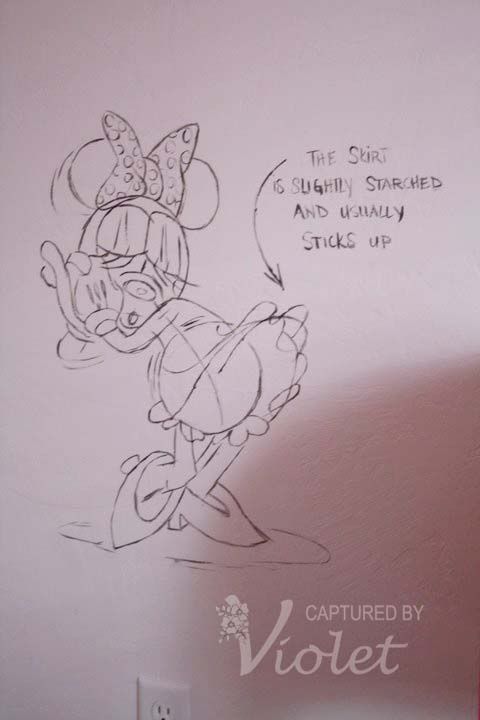 Napping has never been my daughters thing, so I wanted something to cover the windows and make it a little darker in there. My uncle is an amazing artist and he painted this painting for her. I told him I wanted it to be the "view" from her room. This picture doesn't do it justice. There is so much detail like a teeny tiny tinkerbell.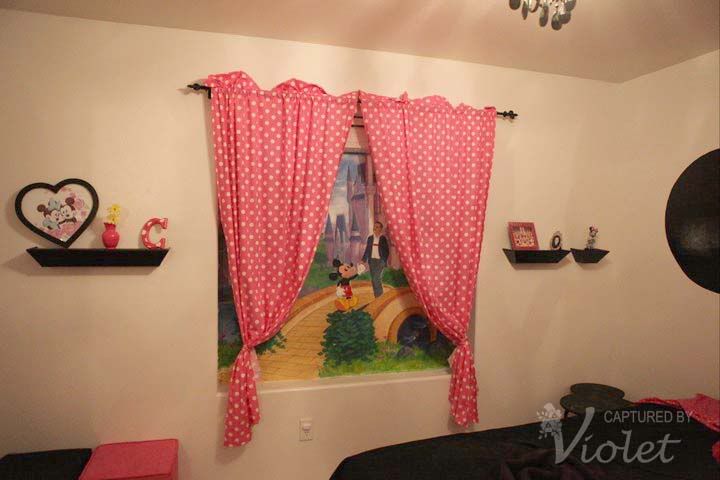 She needed a special light fixture so My mom got her this chandalier for Christmas. I got those hands from Disneyland, put some wire in them and made it look like it was holding the chandalier. I also made all the pillows on the bed that were lacking from the first photo:
The Mickey and Minnie end tables were a group effort. My mom made the templates and my stepdad cut them out of wood. I got some cheap stools from Ross and my husband attached the heads to the stools. I painted the whole thing with chalkboard paint so the girls can draw on them.
The whole room cost about $500!